Multimedia Solutions
Multimedia Solutions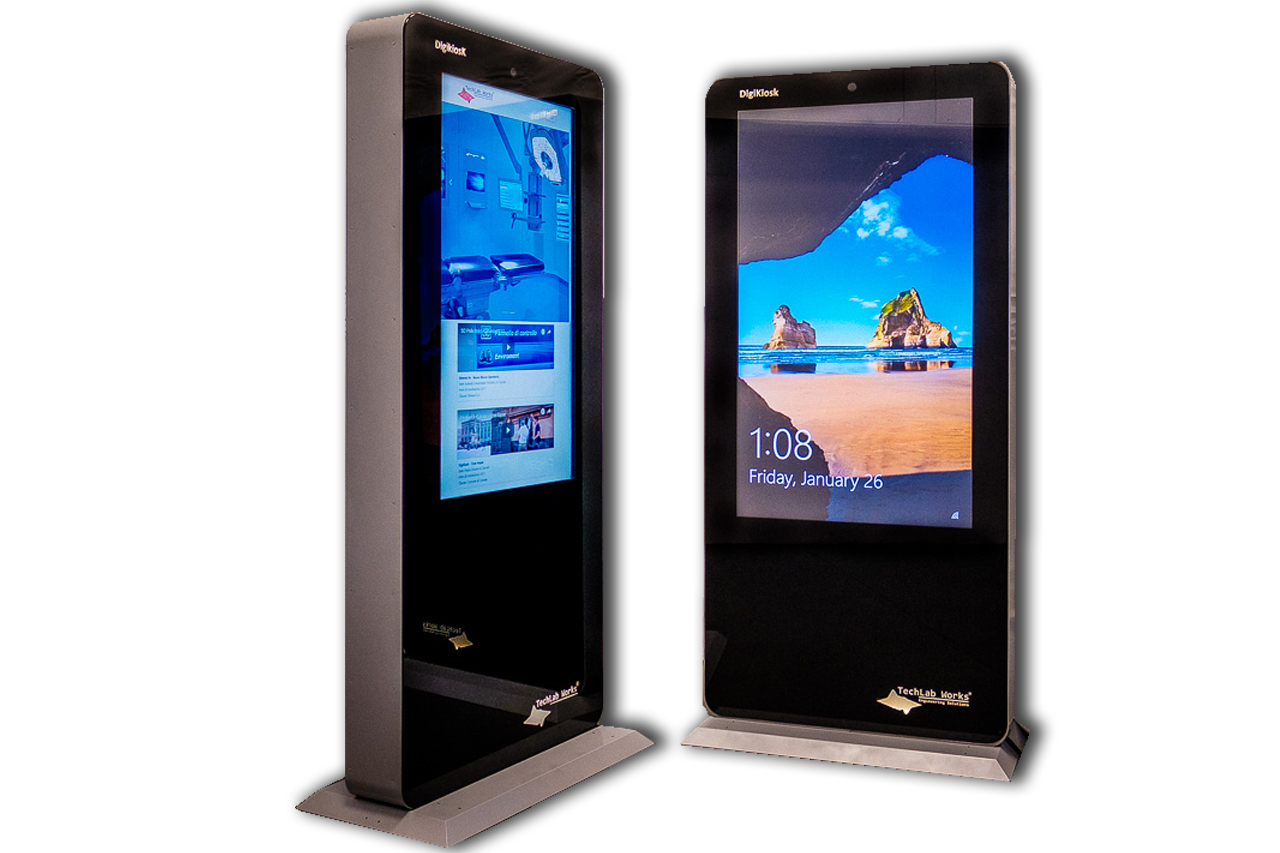 DigiKiosk Totem– The touch-screen multimedia totem
Thanks to a front surface equipped with anti-UV filter safety glass, an aluminium structure with a linear design that perfectly integrates into cultural heritage, a luminous display and forced ventilation systems, DigiKiosk is suitable for both indoor and outdoor environments. The totem also has a multi-touch touchscreen system for fast and effective navigation.
---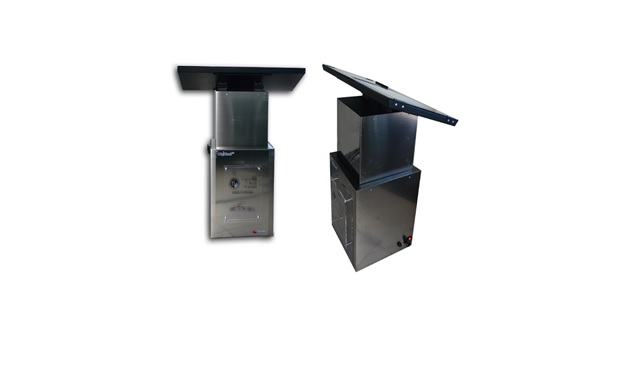 DigiKiosk™ Table Interactive Tables
The DigiKiosk™ Table Interactive Tables, equipped with a 24" or 55" multi-touch screen, have adjustable incline and height thanks to a motorised system that can be managed via radio control or via an app installed directly on your smartphone. In just a few seconds they can change from tables into interactive whiteboards, guaranteeing the innovative, simultaneous and intuitive use of multimedia content with excellent graphic quality. DigiKiosk™ Table, with its captivating and fully customisable design, integrates perfectly into any type of environment and is the ideal solution for consulting interactive maps, playing videos, reading about topics of interest, browsing catalogs or browsing the web at hotels, meeting rooms, museums, exhibitions, InfoPoints and showrooms.
---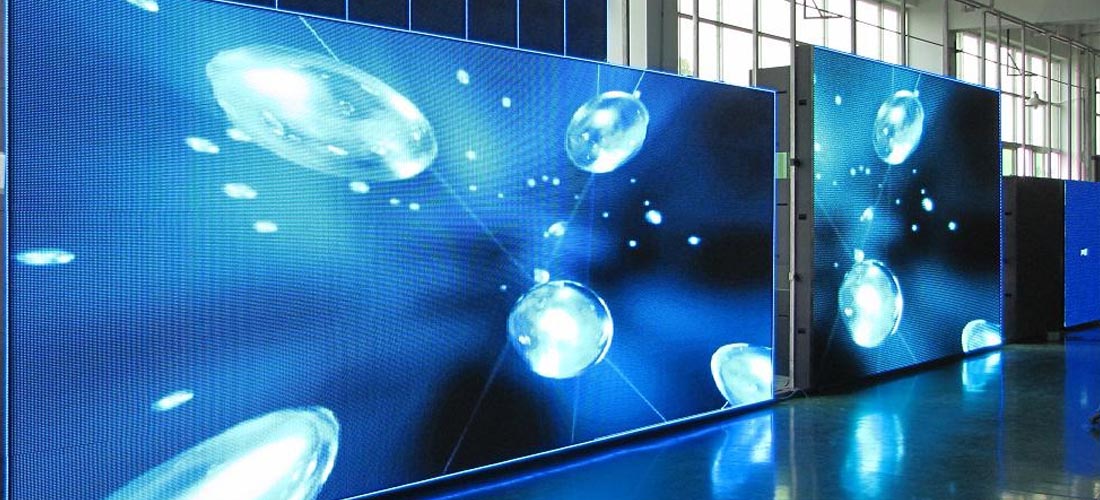 Supply and installation of led wall
Using engineering skills in the ICT world, TechLab Works, over the years, through innovative digital technologies, has created systems based on LED technology that represent the new technological frontier in terms of Luminosity and Dimensions. Currently the LED WALL is the most effective solution in order to obtain a custom size for the use of video, content and photos in any configuration. It is also possible to effectively manage the LED modules using software installed on a separate touch-screen monitor divided into thematic areas. This modern high-definition multimedia LED technology is now used in highly prestigious museum or location settings, proving to be a choice capable of making the difference in terms of image and success, creating charm and magic with interactive and synchronised projections.
---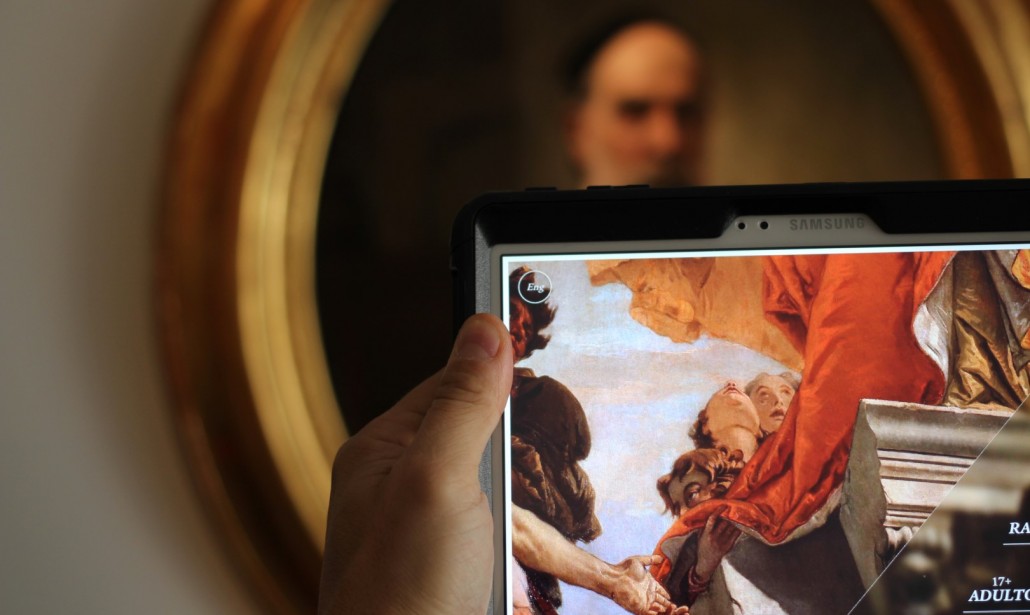 Digitisation of museum environments and creation of software and apps
By combining skills in engineering and ICT with architecture and museum furnishings, TechLab Works, over the years, has managed to create, through innovative digital technologies, environments that are characterised by a high level of engagement, which are capable of involving the visitor and leading them to discover the museum. Multimedia totems, LED walls, digital signage systems, 3D reconstructions, augmented reality and virtual tours, all combined and installed, which provide the museum with tools for innovative current uses. The DiGiMA app (Digital Guide for Museum and Art) is the synthesis of all this. Using a 3D reconstruction of the museum and a tablet it is possible to guide the visitor, enrich the descriptions of the works on display with multimedia content, and create interactive content rich video guides that are both modular and expandable. Through the use of a specially designed CMS the museum staff can modify the contents of the app, add new collections, works and descriptions, and therefore ensure the guide is always current and relevant to the exhibits.
---